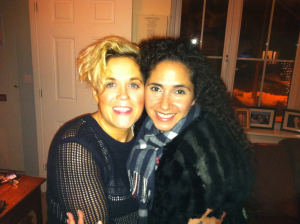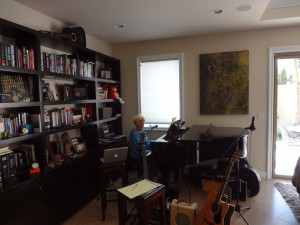 Looking back at 2014, the year was a time for true artistry which will leave a permanent mark in the fabric of pop music. It started with a whimsical passionate delivery in "All Of Me". The song was bare, the lyrics raw, and the production so daringly sparse it left us all wanting for more of John Legend and his haunting melody. Then we were bulldozed by the massive Mahalia Jackson'esque vocals and gut wrenching unrequited love from Sam Smith in "Stay With Me".
One could say Ed Sheeran was the one to coin the phrase Instant Classic. He performed a cover of "Stay With Me" earlier in 2014 calling it "an instant classic." And here we are, enchantingly, in the new era of the instant classic.
Yes, admittedly and thankfully British music has had a continual and consistent influence on pop music around the world to date. This current era of The Instant Classic is attributable to the likes of Amy Winehouse and Adele, who accelerated the interest of the ears of radio programmers and listeners alike to crave more of this organic sort of sound, real instruments, and solid songs that will sound great stripped down to just a guitar or piano and vocal.
Then there is the song "Thinking Out Loud", by Ed Sheeran. At first listen "Thinking Out Loud", penned with Amy Wadge, thunderbolts its way to Instant Classic.
Ed Sheeran has so early in his career proven to be a powerhouse with a distinct voice and the unique tambour of his guitar playing. He takes on arena concerts performing solo. Impressive.
People are individually unique yes, and cannot be replaced or imitated, true. With that said it is becoming apparent and is quite likely that Ed Sheeran is the combination of James Taylor and Paul Simon of this generation.
Amy Wadge is a hybrid of the Diane Warren and Carol King of this generation. There's something about the rhythm of her rhyme, coupled with strong song structure inherent in her writing style, that makes the listener feel better.
As a result of preparation for my second album I have personally spent a good amount of time with Amy writing songs and otherwise. From someone with first hand experience I can attest that songs literally pour from her- not just good songs but great songs. Some of our songs were written in as little as 20-40 minutes, lyrics ,melody, middle eight, background parts, everything. We have a good amount of Wadge & Woolverton co-writes. Several will be on my next album, coming shortly, and I look forward to sharing this new music in 2015.
It just makes one wonder how many other beautifully infectious Sheeran & Wadge songs will touch our lives. In the mean time it is a great era in pop music and exciting to ponder when we will hear the next Instant Classic.
Xo
K